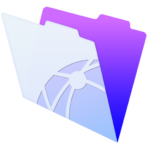 Features
FileMaker Server reporting.
Improved FileVault reporting when drives fail to fully encrypt.
Changes
No longer generates a warning report when only 1 disk I/O error was recorded, from a volume that is no longer present.
Bug Fixes
Reduces false positives in CrashPlan Client reporting.
We're very happy to bring support for FileMaker Server status reporting to the Mac client. (Windows coming soon). Rather than relying on FileMaker Server's built in SMTP, Watchman Monitoring will alert you when problems arise, or even if the server is no longer responsive.
Read more at our help article - https://www.watchmanmonitoring.com/filemaker-server
Please note that You will get a warning that the FileMaker Server Plugin requires authentication, which is added in the PreferencePane on the computer itself. The plugin can be Muted or Ignored until that is configured.
This will be released May 3, and rolling out to all subscribers by May 4