We love hearing your feedback. It helps us see uses for the product, and what would benefit our subscribers.
In a recent chat we were reminded of an issue that has been in our tracker for almost two years - an option to received a daily summary of open issues, like we do with our Daily Missing Report.
This sparked much debate "why didn't we do this already" and the answer was clear - we needed a better interface in the dashboard, which allowed searching and sorting the issues themselves. Well, that's in place as of last February, so we are happy to present an option for Daily Issue Summaries.
So, without further ado, we are happy to present Issues Summary email options.

If you do nothing, nothing will change. However, if an administrator on your account visits the email settings at link_url/settings/email a new option allows your company to receive emails only when there is a new Warning or Alert, followed by a summary at an hour you chose.
While visiting the settings, we invite you to replace the date format we've been imposing YYYY-MM-DD with one of your choosing.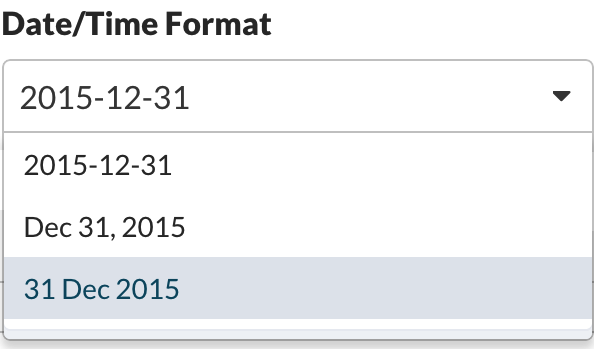 We need to point out, that dates reported by the monitored computers themselves will not respect your choice at this time. Because the agents don't yet know your choice, dates will continue to be presented in YYYY-MM-DD in the plugin reports themselves. Similarly, we cannot yet readily effect the display of the timezone of plugin reports themselves. They continue to will appear in the actual time they ran. We will continue to work on keeping the plugin reports in sync with the demographic information.
Please also review this updated article which describes the emails Watchman Monitoring sends.
Those are today's big announcements, and here's a more detailed list:
Features
Issue Summary E-mails
Company Level Date/Time Formats
Per-user Level Time Zone, (Effect last report time, not plugin results)
Added Last Report to Plugin Result quick modal
##Change
Users in your account as now sorted by permission, then last name.
##Fixed
Fixed An issue that was causing issues from hidden computers to show up in plugin results listings
While it hasn't come up in a question via our support center, we expect that users who are not in the same time-zone as their parent company will enjoy having the dates fixed to be relative to their own view. Thank you all for continuing to provide useful feedback via our Support Center.